Methodology
With over 10 years of experience in developing dynamic web application solutions for businesses, we have incorporated several steps that help us ensure your project's quality and deliverables, and focus the emphasis on Steps to Creating the Right Custom Software for the customer.
Step 1: Business Process Review & Analysis
Step 2: System Architect Design Approval
Step 3: Mock-Up Concept Designs
Step 4: Software Development
Step 5: Quality Assurance Testing
Step 6: Product Go-Live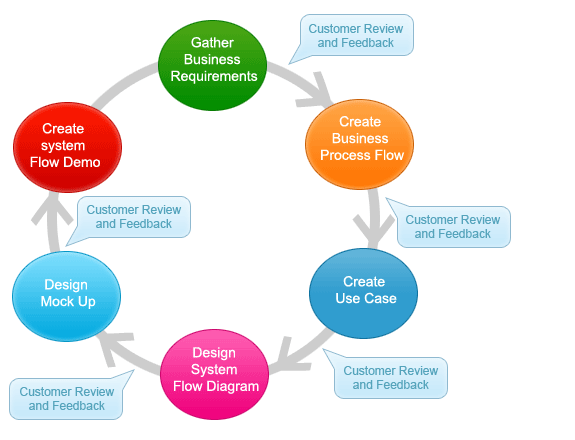 Reliable high quality products and competitive rates fit together when providing practical business solutions. You cannot have one without the other. We use cutting edge technologies that are always evolving, and employ effective cost and project management techniques accumulated through our years of experience – ensuring you peace of mind about the project's quality and cost.
Customer satisfaction is a top priority. Our customers build our business. When they succeed, we succeed; each and every one is an asset to our firm. It is for this reason we constantly strive to bring the finest products, prices and services. Your project is worked on in close cooperation with you, so you are able to provide regular feedback and be confident that the end result will meet your requirements. Please read our testimonials to see other clients' opinions.
What would you like SunNet Solutions to build for your business?
Submit a request at the left hand side of this page to get started today.
Contact us if you have any questions.